Family Law Attorney in Totowa, New Jersey
When legal issues threaten you and the people you love, it can feel as though you have the weight of the world on your shoulders. Allow an attorney to ease the burden. Through divorce, custody arrangements, domestic violence situations, and more, Erin Thompson is ready to stand by your side.
Erin L. Thompson
Attorney at Law
Erin earned her J.D. from Seton Hall Law School in 2005 and has focused her law career on serving families facing a wide range of difficult legal issues, from divorce proceedings and post-judgment motions to child custody battles and child support arrangements.
Before starting her own firm, Erin worked closely with WAFA House, the Passaic Alliance, and the Passaic County Domestic Violence Working Group. Proudly married to a member of law enforcement and a mother of three children, Erin Thompson brings grit and compassion to every case.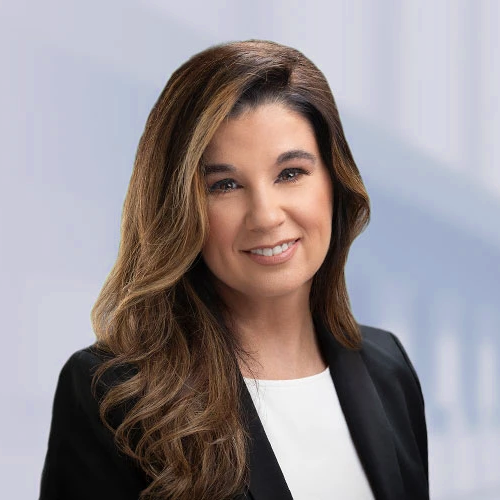 Do I really need an attorney?
You deserve someone in your corner at every stage of the process.
It's natural to feel overwhelmed when an issue arises involving your family. You don't need to face these challenges alone. Put your trust in a professional who truly cares about her clients and who has the personal and professional experience to help you through this.
Divorce

Erin Thompson provides the guidance you need to initiate or finalize your divorce, determine child custody arrangements, pursue child support, and more. No matter your situation, put strong legal assistance on your side.
Domestic Violence

There's nothing more important than your safety and the safety of your loved ones. If you live in Totowa or the surrounding areas, reach out to the firm immediately for help with protective orders and seeking a safe path forward.
Post-Judgment Motions

If you're returning to court after a divorce, you deserve tenacious advocacy and skilled guidance. Erin Thompson offers representation in post-decree modifications, post-judgment enforcements, and more.
A Zealous Advocate with a Passion for Families
Why Choose The Law Office of Erin L. Thompson, LLC?
Since 2004, Erin Thompson has provided compassionate representation to individuals and families in Passaic County and throughout New Jersey. You and your story matter to Erin Thompson.
Ms. Thompson will listen to your story, seek to understand your situation, and then strive for favorable results for you and your loved ones. Nothing is done without the end goal in mind.
You need a legal practice that isn't afraid to go to bat for you and your family, both in and out of court. Let The Law Office of Erin L. Thompson fight for what you need.
Skilled & compassionate counsel to help you move forward.
Family law matters, from divorce to domestic assault, require a great deal of patience. Change does not happen overnight. That's why it's vital to reach out to someone who will be here for you through the process. Never underestimate the power of a legal partner who will stand up for your needs and persist through any challenges that may arise.